Rochester, IL. (ECWd) –
In yet another failed attempt at circumventing the Freedom of Information Act, Bonnie Kurowski's newest endeavor, "IL Reporter" has contacted the Rochester Fire District using its Facebook page contact.
Rife with misspellings, here it is: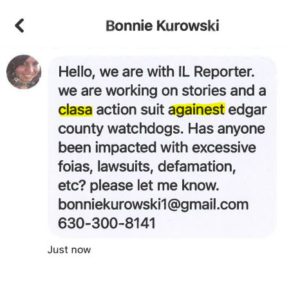 We encourage anyone receiving this type of communication from her to forward it to us.