Edgar Co. (ECWd) –
An Edgar County Jury returned Guilty verdict on two counts against Justin Heffner on October 30, 2019.
Hefner was found guilty of false personation of a peace officer (Class 4 Felony) and false personation of peace officer Class 3 Felony). See Sections 17-2(b)(3) and (b)(5) of the Illinois Criminal Code:
(b) False personation; public officials and employees. A person commits a false personation if he or she knowingly and falsely represents himself or herself to be any of the following:
(3) A peace officer.
(5) A peace officer in attempting or committing a felony.
Sentencing will occur on Dec 5, 2019, at 11:00 a.m.
Hefner was remanded to custody of the Sheriff.
In Feb of 2018, Hefner showed up at the Edgar County Sheriff's Department trying to pass himself off as a Federal Agent and  apparently had in his possession a rifle with a loaded 100-round magazine and several loaded 30-round magazines, scope, tripod for the rifle, 2 bulletproof vests, a BB gun pistol, 2 pair of handcuffs, a Woodland "OD Green" camo military Field Jacket, and other items that when taken as a whole appeared to be suspicious enough to cause alarm. He also had a notebook with names of people he wanted to "arrest".
.
Our work is funded entirely thru donations and we
ask that you consider donating at the below link.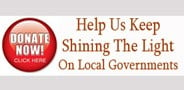 </a