McLean Co. (ECWd) –
City of Bloomington Mayor Tari Renner fabricated information during a phone interview in an attempt to deflect from the resignation of a police officer, Curtis Squires.  Renner's interview was on WJBC radio on the 25th of September, following the City Council meeting where I urged him and the rest of the council to open an investigation and get to the bottom of why one of their officers departed from city employment.  You can view my public comment below.
Scroll to the bottom for the
Scott Miller Playlist
and click on the title
"SCOTT MILLER SHOW: Mayor Renner on City Council Circus, Marijuana Task Force,
and
Police Officer resignation Sep 25, 2019,
to hear the Mayor spew his misinformation.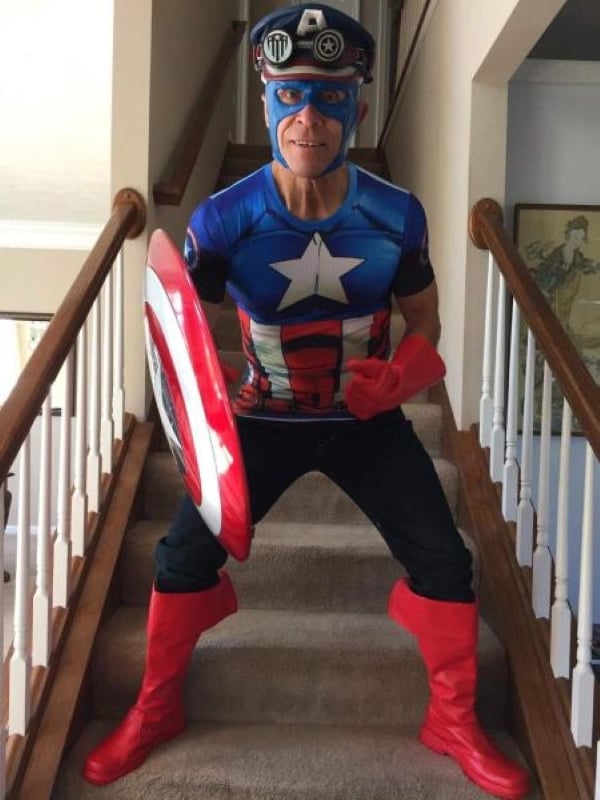 Renner attempts to claim the officer's departure is nothing more than a typical resignation and that our FOIA requests were denied because it was a personnel matter and claims that is the law.
He could not be more wrong.
.
Maybe the Mayor should get all the facts behind our request before spewing misinformation that will put egg on his superhero ego. (Yes, the picture is of the Bloomington Mayor in his super-hero costume)
.
We do thank Renner for confirming there was, in fact, an investigation of this officer.  That fact alone confirms this was not just your everyday resignation.  The investigatiive records have been requested and since there was nothing of concern and there was only a resignation as Renner claims, then there should not be any issue obtaining that non-exempt public record.
.
While Renner wants to hide behind "personnel records" as a reason to keep the public in the dark, let's shine some light on what we have learned.
.
August 8, 2019
– "
Effective immediately Officer Curts Squires is on Administrative Leave. He is not to access any of the secured areas of the police department and has no police powers."
.
When a Police Officer is placed on Administrative Leave and stripped of access to any secured areas of the police department and stripped of police powers, the public has a right to know why as it is clear he is no longer trusted by his employer.
.
August 8, 2019
–
"I  deactivated Curtis Squires in Evidence.com as a user this evening. Just FYI. Respectfully, Clayton"
.
August 9, 2019
–
"His access to LEADS/CAD has been inactivated until further
notice
.
DW
-Darren Wolf -Comm Center Manager, City of Bloomington, IL 309.434.2589
.
August 14, 2019
– "
Lory, Please remove Officer Curtis Squires from your list of candidates for the Sergeant's exam next week. Thank you
Respectfully,
Jen Bielfeldt
Office Manager · Bloomington Police Dept
305 S East St Bloomington IL 61701
[email protected] · 309-434-2350″
.
August 16, 2019
,
"All, Effective immediately, Officer Curtis Squires has submitted his resignation from the Bloomington Police Department. Respectfully,
Chad
Lieutenant Chad Wamsley
Bloomington Police Department
305 S. East Street
Bloomington, IL 61701
(309) 434-2372″
.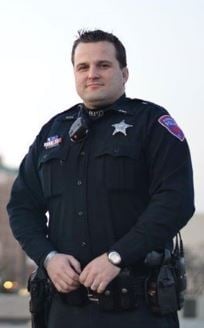 Squires Resignation Letter
–
"Effective today, I wish to resign from my position in order to expand my career by seeking employment elsewhere. I wish to thank you and the City for this opportunity."
.
Did you catch that?
.
"in order to expand my career by seeking employment elsewhere"
.
While Renner spews misinformation and implies our comments at the city council meeting were nothing but rumors, it is clear the above emails are not rumors and they indicate a problem.  A problem because anytime a police officer is stripped of his police powers and the matter is swept under the rug with a resignation, a potentially dirty cop goes on to "expand his career with employment elsewhere'.
.
We understand several criminal cases connected to Squires have been dropped so we must now ask why?  What did Squires do or not do that lead to them being dropped?  What did Squires do or not do that lead to him being stripped of his police powers?  Stripped of all access to secure areas?
.
All the actions taken point to an officer that can't be trusted, yet Renner would rather play super-hero and try to deflect from the real issue because it was raised by a couple of bloggers.  This resignation was not your typical employee resignation as he tried to imply during the radio interview.  No, there is much more to this and we will get to the bottom of it.
.
If Squires was being investigated for a Class 2 felony or greater, the city has certain reporting obligations to the Illinois Law Enforcement Training Standards Board under
50 ILCS  705/6.2.
.
An FOIA is being submitted to the ILETSB to find out if Squires's name has been added to the Officer's professional conduct database. This database was designed to provide employers with the names of police officers that have a willful violation of department or agency policy, official misconduct, or violation of law when: (1) the officer is discharged or dismissed as a result of the violation; or (2) the officer resigns during the course of an investigation and after the officer has been served notice that he or she is under investigation that is based on the commission of a Class 2 or greater felony.
Future employers have a right to know key information regarding police officers who are attempting to expand their career.
The public has a right to know if their public officials have ignored wrong doing that impacts their safety and rights in our judicial system.