Winnebago Co. (ECWd) –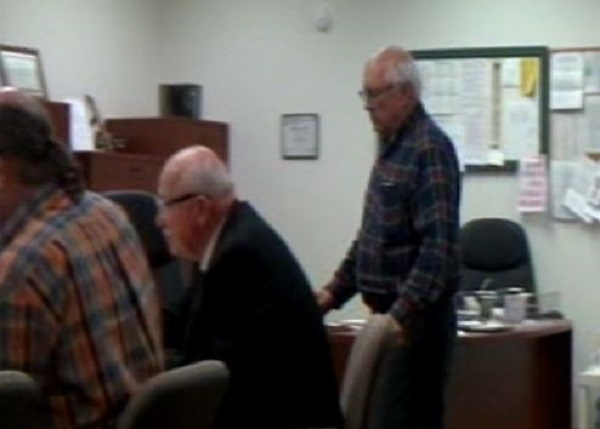 "For the reasons explained below, the Public Access Bureau concludes that the Pecatonica Township Board violated the requirements of the OMA in connection with its January 15, 2019, meeting by enforcing an unreasonable public comment rule to prohibit a member of the public from addressing the Board." Read the AG Opinion (here) or below.
The public comment rule at this meeting, like the previous documented violation (here) deals with the unreasonable rule of requiring a person to sign up at least 15 minutes in advance of a meeting in order to address the Board.
This Board knows it is unreasonable and that it violates the Open Meetings Act since the Attorney General has previously stated it is a violation, but they continue to refuse to comply with state law.
At this Jan 15, 2019, meeting, the person signed up 13 minutes in advance of the meeting and was prohibited from speaking
She was in line to sign the sheet, but the Road Commissioner was in the way, blocking her from accessing the signup sheet. After the Road Commissioner moved, she attempted to sign the sheet, but there was no writing instrument available. Once a writing instrument was located, it was only 13 minutes prior to the meeting and the Board prohibited her from speaking.
One thing we continually mention with regards to public comment rules, was also stated in this AG Opinion:
"Under the plain language of section 2. 06( g) of OMA, a public body may restrict public comment only pursuant to its established and recorded rules, which must tend to accommodate, rather than unreasonably restrict, the right to address public officials."