ATLANTA, IL. (ECWd) –
Fred Finchum, Mayor of Atlanta, Illinois has resigned, or will resign at tomorrow's City Council meeting.
Finchum has been in office since 2009 with a salary of $9000 per year.
The Agenda states the council will accept his resignation and appoint an Acting Mayor.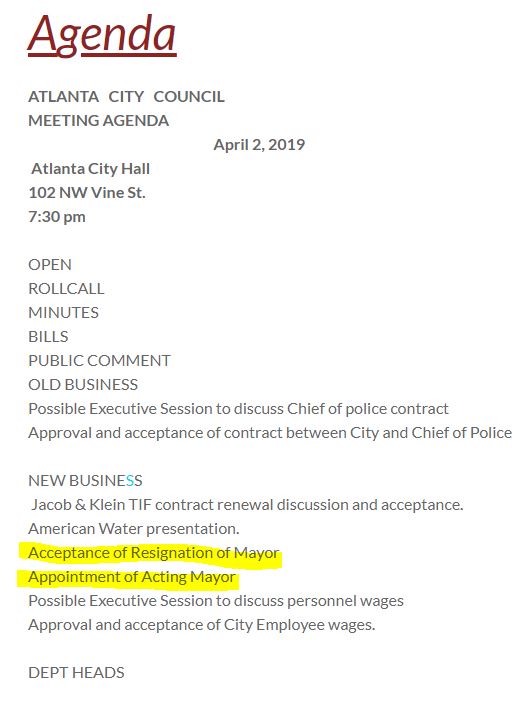 .
Our work is funded entirely thru donations and we
ask that you consider donating at the below link.