Will Co. (ECWd) –
It is not often we get to write about situations as those taking place in Plainfield Township as it pertains to officials taking proactive steps to investigate and act upon our identification of wrongdoing. This is the first of what will be a multi-part series as to how good governance is supposed to work when malfeasance is identified.
This multi-part series is also an example as to why public officials should never put their guard down when it comes to protecting the taxpayer's interests.
Over a month ago we were tipped off about alleged self-dealing by the Township Administrator, Andi French. That tip led to our filing multiple Freedom of Information Act requests and from that point, the floodgates of information have been streaming in from multiple sources.
A phone call from Township Supervisor Tony Fremarek resulted in an ongoing dialog regarding numerous problems we confirmed as being violations of Township policy as well as Township law and most likely criminal laws.   It would appear, the first points of concern we shared have been confirmed and action is being taken. A request for comment pertaining to our first article on a long list of malfeasance resulted in the below comment from Supervisor Fremarek.
"Once myself and the board became aware of these serious issues, we began our own internal investigation into these matters.  We placed Mrs. French on Administrative leave and have begun to look into all matters for which she is responsible.  We find these matters to be unacceptable and a misappropriation of the trust that the board placed in Mrs. French, and by extension, the trust that taxpayers placed in her." 
The Township is having a special meeting this evening and according to the agenda, it appears the Township Administrator Andi French may be terminated and a replacement appointed.
So what has Ms. French done that led the board to act?  For starters in this series, free storage.  This is a boat owned by her husband Gene French, confirmed by the registration of the license plate shown below. A copy of the registration paperwork can be found at this link.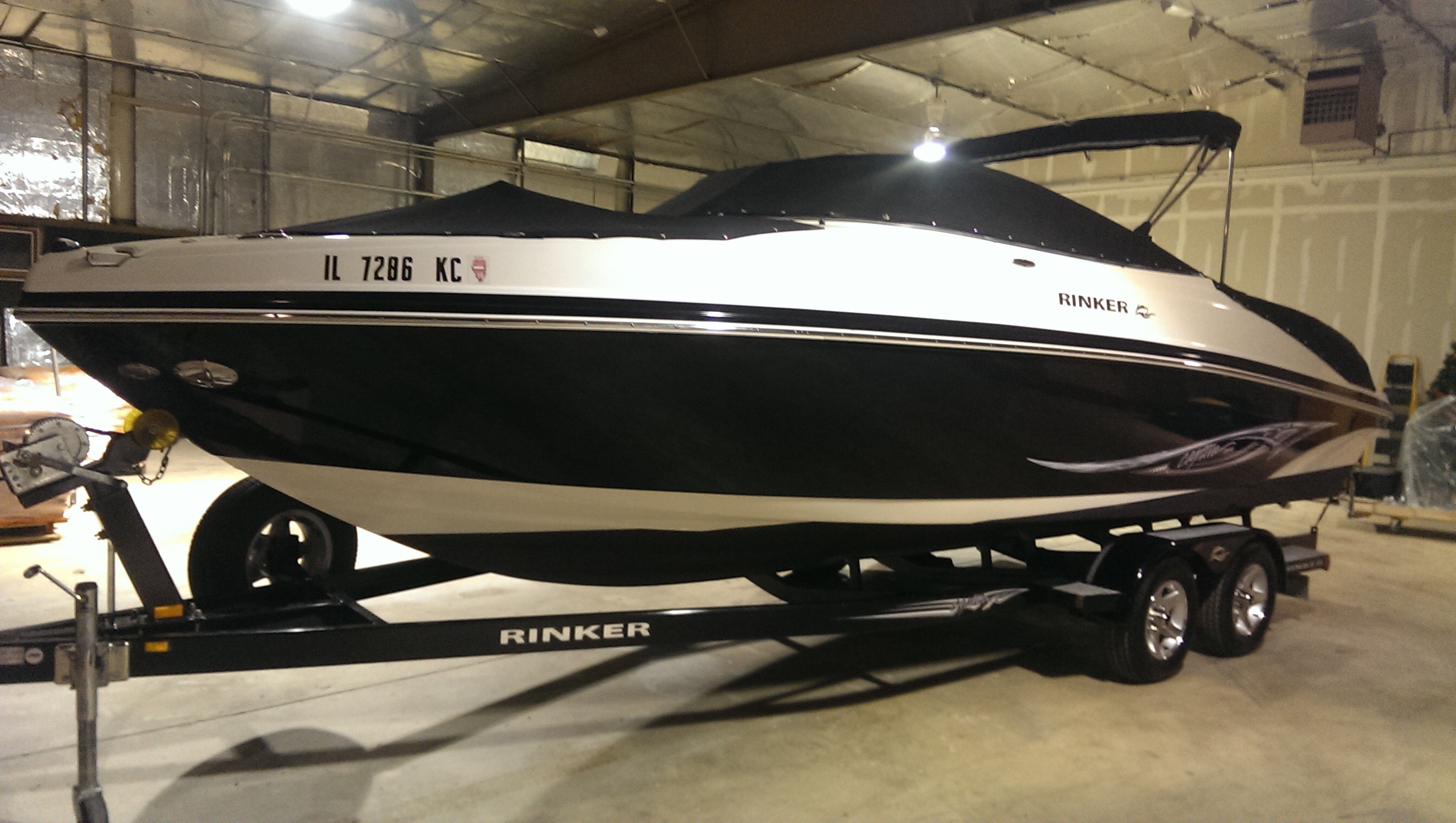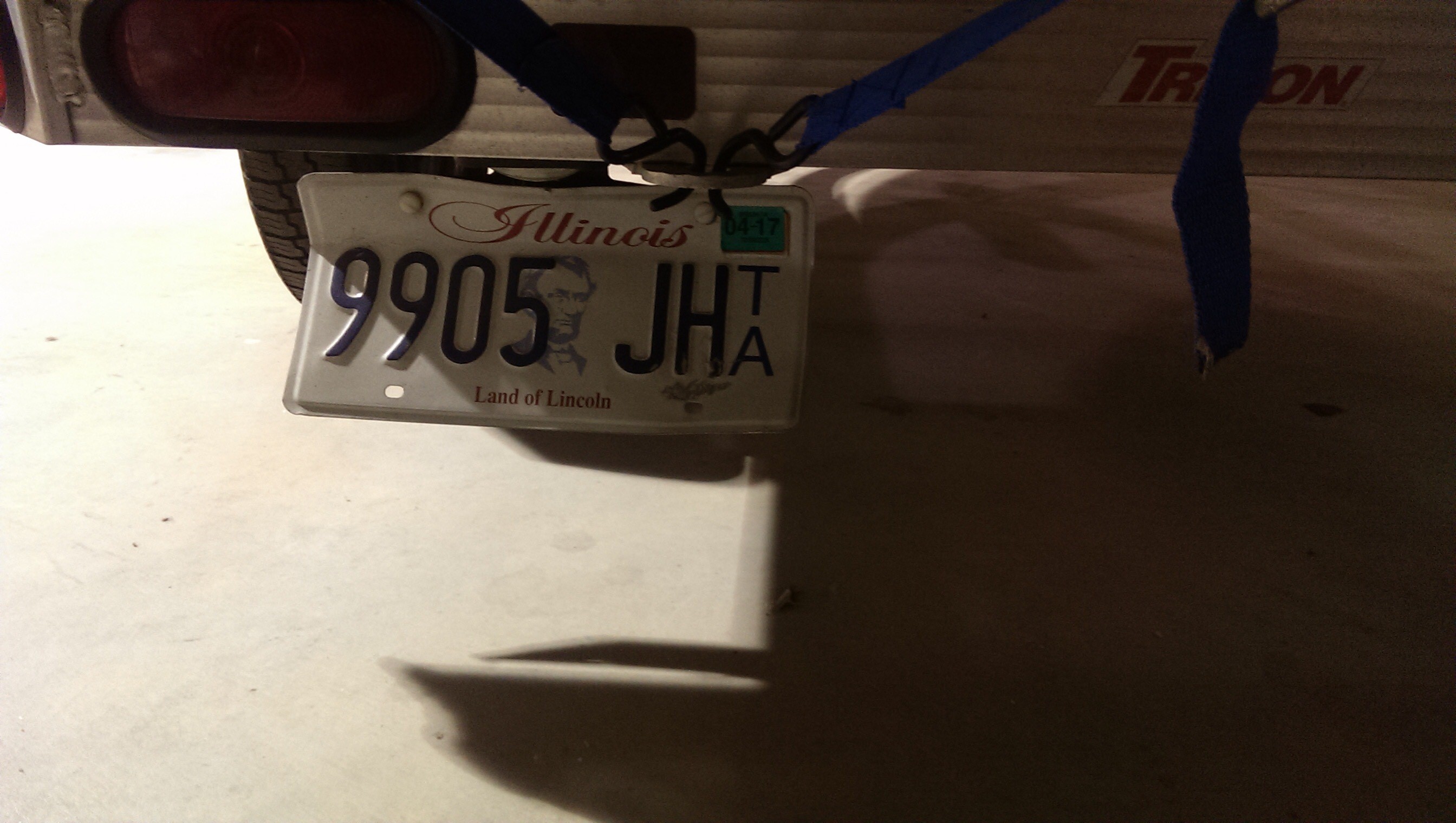 Apparently, the French family believed it was within their power as employees of the Township to take space in a Township building to store their summer recreational vehicles.  As if the boat storage was not enough, jet skis are also part of the free storage being capitalized on in township buildings.
It would be interesting to know what storage space for these types of vehicles would have cost to better understand how much savings went into their pocket by not having to pay any rent to store their toys.  It is our understanding this practice has gone on for several years.
According to our Illinois State Constitution, under Article VIII Section 1, Public funds, Property, and Credit shall only be used for a public purpose.  It is clear, storage of personal property on Township property is a violation of our State Constitution.  We provided this alleged criminal activity to the Will County Sheriff's office, however, have not heard if they ever paid any attention to the information provided.
The Constitution can be used as the predicate for Official Misconduct, which is a felony in this state – if you don't believe us, just ask the former Mayor of Pekin, Illinois – he was convicted and the Supreme Court upheld his conviction.
"We hold that a violation of the constitution can serve as a predicate unlawful act for the purposes of the official misconduct statute. Accordingly, the indictment against defendant in this case, alleging a violation of article VIII, section 1(a), of the Illinois Constitution, was sufficient. As such, we affirm the judgment of the appellate court." Illinois Supreme Court in People v. Lyndell W. Howard, 2008
The next series on Plainfield Township will expose the self-dealing Andi French was involved with as it relates to her private company doing business with the Township.
Questions presented to Ms. French have gone unanswered as of this publication and if we ever do get a response we will share that information in future articles.
We have been informed the private property has been removed.
This situation is not uncommon in Illinois as the most recent was exposed in Oakland Township in this article where the elected officials were engaged in the self-dealing.
Our work is funded entirely thru donations and we
ask that you consider donating at the below link.