PARIS, IL. (ECWd) –
Just weeks after a previous alleged threat, a note was found on the wall of a restroom stall at the Paris High School this afternoon.
The threat (click here to read) states: "F*ck school just wait intell Dec 12 you all died its (unintelligible)"
The Paris High School posted a note on FaceBook saying there was a future threat found, that Police were immediately called and were investigating it with the administration, that it was forwarded to the Illinois State Police for handwriting analysis, and that more information will be shared when made available.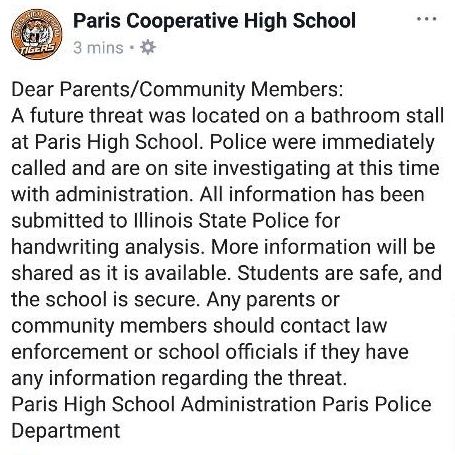 .