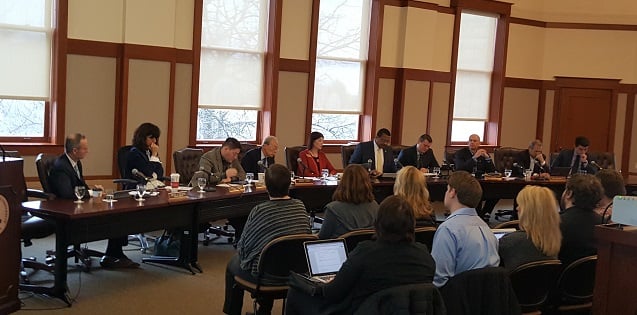 Northern Illinois University (ECWd) –
This morning, the Northern Illinois University Board of Trustees once again voted to "gift" former NIU President Baker $600k in exchange for his resignation after the OEIG found he had mismanaged the University.
The Board called it a "Presidential Transition Agreement" but we all know it was a severance agreement meant to bring his mismanagement to an end.
The first agreement was declared VOID by DeKalb County Circuit Court for violating the Open Meetings Act in a lawsuit brought on by NIU student and DeKalb County Board member Misty Haji-Sheikh.
NIU Board Chairman was a little defensive after the first public comment, he should have refrained from commenting on the comments.
The Board, with little to no discussion, once again voted to approve the agreement.
Read our previous articles on NIU (here).
.
Our work is funded entirely thru donations and we
ask that you consider donating at the below link.