Chicago, IL. (ECWd) –
Bloomington, Illinois' McLean County Board Chairman Matt Sorensen, former State Farm employee, named in federal indictment coming out of the Northern District of Illinois.
The indictment, containing 14 pages and 8 Counts, claims that since 2004, Sorenson and co-workers submitted fraudulent invoices totaling over $890,000.00 and wire fraud related to the invoices. Sorrensen allegedly used two separate companies to bill for fraudulent consulting services.
He is scheduled to appear for arraignment on January 11, 2016, before U.S. Magistrate Judge Michael T. Mason in Chicago.
Continue to blnnews.com to continue reading…
SorrensenIdictment

.
Copy of the Indictment is below:
Indictment-Sorensen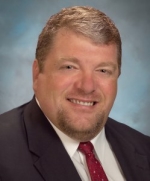 .
Our work is funded entirely thru donations and we ask that you consider donating at the below link.