Will Co. (ECWd) –
Nope, you can't make this stuff up!
How would you like to have a day care business that you don't have to worry about any overhead such as a building, heating, electric, plumbing, sewer, and water?   Add the fact that all the food needs are met by the District Food Service and all you have to do is pay "their" cost.  And let's not forget snow removal for the buildings, parking lots and sidewalks; all building and landscaping maintenance, and repairs.
And if that is not a sweet enough deal for you to go into the Day Care Business, what if you could get all that without having to compete for a ten year contract and never even have to pay rent for the space you are using?
Oh yeah, insurance on the building in which you operate is also covered on the backs of the taxpayer!
It makes me ask, who owns Aunt Nancy's Daycare and who are they connected to in this District?
To the citizens of District 210, it is time to wake up and take control of your local government because it is becoming ever so clear you have serious problems.
Ironically I just wrote an article today where we hit on the 14th amendment and what it means.  I never dreamed I would have to raise that issue again in the same day, but it turns out the citizens of D210 have a serious problem and could possibly face even bigger problems if a citizen or a group of them get ticked off enough to take action.
"WHEREAS, School District 210 has determined that providing a school daycare for its employees , students, and district residents is beneficial to its staff, students and community residents;"
Now on the surface that sounds like a great option for the employees, students and district residents.  Daycare can be one of the biggest challenges for families where both parents work.
Now keep in mind, this Day Care facility is being funded with tax dollars and the person operating it is considered a private contractor, that in this case, did not have to compete for the  opportunity.
The contract outlines a priority for enrollment that I found rather interesting.
a) Children of School District 210 employees, faculty, and staff.
b) Children of School District 210 students.
c) Children or grandchildren of retired school district employees, faculty, and staff.
d) Children of employees, faculty and staff from the following districts;
Considering the very first part of the contract claimed providing a day care "for its employees , students, and district  residents is beneficial to its staff, students and community residents;", one must ask, what benefit is there to the district and community residents if they are treated as a lower priority and charged more?

The contract for this day care operation states those 4 categories of kids get priority enrollment and pricing.
"Contractor agrees that students in groups 3(a), 3(b), 3(c), and 3(d), shall receive a twenty percent (20%) reduction in the daycare tuition costs, fees and expenses charged by the Contractor."
I believe that a person living in the district that does not fit into one of those categories is entitled to the same enrollment priority and pricing structure.  It is their tax dollars being used and just because they don't work at, or have worked at D210 they are treated differently.
Different fees for those in this district, paying taxes towards the district, violates our Constitutional Equal Protection clause, known as the 14th Amendment. 
A good comparison to understand the application of the 14th Amendment can be found with Park Districts.  Most charge nothing or a specific rate for residents, as they are paying the tax bill, and then a separate higher rate for non residents, because they are not paying the tax bill.
All taxpayers of the district must be treated equally considering this operation is made available by all those people paying the tax.
We have a LOT more to expose on this contract but one last thing that jumped out at me was who signed it!
"This Agreement shall be in full force and effect, and legally binding, after it is signed by the duly authorized officer of each party."
Who is the duly authorized officer that can sign this contract on behalf of District 210?  Anyone that the Board of Education authorizes, however, to date we have been unable to confirm the Board ever approved the signing of this contract, which was signed by none other than Lawarance Wyllie, the former superintendent that used tax dollars to teach dogs instead of kids without board approval.  So far, nothing is found in the minutes but we are still researching and will update accordingly.
[gview file="https://edgarcountywatchdogs.com/wp-content/uploads/2016/01/Day-Care-Contract.pdf"]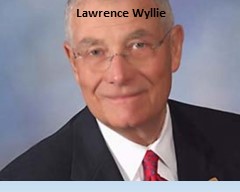 Please consider a donation.
[wp_eStore_donate id=1]