Hancock Co., IL. (ECWd) –
Paul Richardson, former Ambulance Director in Hancock County, IL. pled guilty to one count of theft and one count of  official misconduct and was sentenced to four months in jail.
We first published about his charges in this article (here).
Unfortunately, Hancock County does not provide court records online or thru judici, so this is all we have to report for now.
We will update as more information becomes available.
WGEM.com reported on this also (here).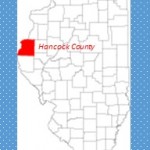 .
Please consider a donation.
[wp_eStore_donate id=1]