DuPage Co. (ECWd) –
We called for citizens to take action and ask the Dupage County States Attorney to investigate a possible Open Meetings Act violation at the College of DuPage in this article only two days ago.
We have been informed that the DuPage States Attorney Bob Berlin has responded to those requests for investigating possible action that was taken in a closed session on March 6th, 2014.  It is our understanding a request for closed session records has been made by his office that requested not only the March 6th, 2014 closed session recordings but also the February 20th, 2014 closed session.
The fact an additional month has been requested may indicate that the officials at COD have in fact reviewed the information and found issues that point to a previous meeting.
We are confident that the paper trail and those recordings will in fact prove action was taken in a closed session to extend Robert Breuder's contract.  Such action would be illegal and can be reversed by the courts and possibly by COD with a vote to void such action taken in violation of the law.
We want to thank the States Attorney's office and Mr. Berlin for hearing the people and taking the steps needed to investigate.  Upon completion of this investigation we suspect one of two things will happen.  No action, or prosecution, of which we pray it is prosecution as nothing short of that is going to send the message that such violations will not be tolerated.
Let this chain of events be a signal to the citizens that the system does work provided you have become a part of it and not simply a spectator.  Your government is just that, it's yours and when you dont actively participate you end up with chaos, which COD has been a fine example of.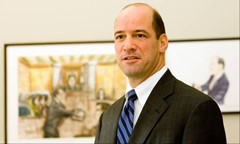 Please consider a donation.
[wp_eStore_donate id=1]