Will Co. (ECWd) –
Once again we find direct conflict with information provided by public officials pointing to one of them not being honest with the taxpayer.
In order to grasp the magnitude of the problems currently plaguing District 210, we encourage you first read each of these articles which will bring you up to speed as to why this particular article should raise even more concern.
During an August 13th, 2015 board of education meeting the issue of the massive water use was brought up and Assistant Superintendent Sawin was asked to explain.

Having dealt with many public officials who present to the public regularly, we have learned to listen for gobbly-goop.  You know, comments that if analyzed point to the person just talking to either sound important or fill time.
While listening to Mr. Sawin explain all they had done looking for a water leak, 9 months after they knew they had a problem, he made a statement:
After literally 6 weeks of crawling through every basement, every crawl space,and looking in the 'ceilings' and areas where there could be anything"  (4:44 mark of this video)
Mr. Sawin, if you had a water leak in the ceiling, gravity would have shown you where it was because you would find wet ceilings and water on the floors.  To report you looked into the ceilings appears to be nothing more than gobbly-goop to either fill time or sound important.
However the whopper comment is where we have identified someone is clearly lying.  Mr. Sawin states during the August 13, 2015 meeting:
'They replaced a couple of the water meters to see if that was some of the issue"

October 1st, 2015, the New Lenox water authorities responded to a citizens request for information regarding water meters.  The question asked was  "…from the readings it appears that all three meters have been the same (and only) 3 meters at those two sites since 2010. Would this mean that none of the meters have been changed during the time frame covered in the document (2010-present)?"  (e-mail document below 'personal email redacted')

The response from the water department was:
"The meters have not been changed"
So now you see we have a direct conflict regarding the water meters.  Sawin claimed they replaced a 'couple' yet the water department claims they have not replaced any.  That means one of the two are lying to the public.  Any guess which one?
We encourage the citizens of District 210 to demand answers and identify who was dishonest with the public and the Board of Education and when that is identified they should demand they be fired for lying to the public.
[documentcloud url="http://www.documentcloud.org/documents/2655339-104-No-Meters-Changed-Per-New-Lenox-Email.html"]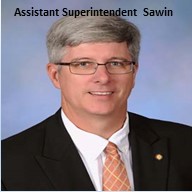 .
Please consider a donation.
[wp_eStore_donate id=1]
.