REDMON, IL. (ECWd) –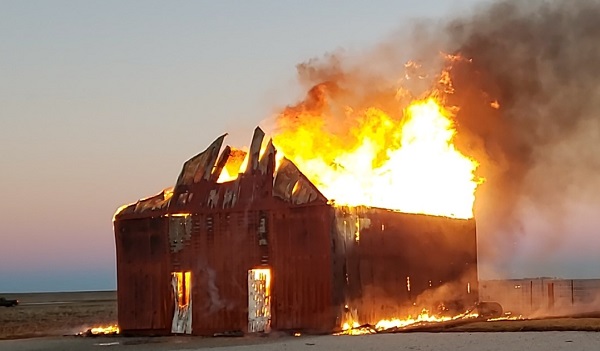 At approximately 4:30 p.m. today, there was a barn fire a couple miles east of Redmon, Il. at the intersection of Edgar County C.R. 800E and 1200N, according to the East Central Illinois Emergency Alerts Facebook page..
The barn was a total loss.
Responding units include: Redmon Fire Department, Paris Fire Department, Grandview Fire Department, and Edgar County Special Services Area Ambulance.
WAND-TV also reported on this (here).
.
Our work is funded entirely thru donations and we
ask that you consider donating at the below link.