PARIS, IL. (ECWd) –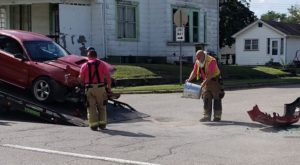 At about 12:30 this afternoon, a two-vehicle accident briefly closed Illinois Route 1, on the south end of Paris at the Main and Monroe intersection.
Paris Police Department stated that two people were taken to the Paris Hospital for what appeared to be minor injuries.
Photographs are below.
.